Energy-Saving and Efficient Slurry Ice Machine
Product Detail
Product Tags
Our Platecoil Slurry Ice Machine(flowable ice maker) is a device that a freeze depressant solution is pumped from the storage tank to the top of the Platecoil evaporator and is gravity fed through the tube side of the evaporator. Liquid refrigerant is supplied to the shell side of the Platecoil evaporator from the condensing unit where it removes heat from the solution. As heat is removed, some of the water is frozen out of the solution, resulting in slurry ice which is either gravity fed or pumped to the top of the storage tank. By utilizing the difference in density, the ice floats and the mother liquor sinks, making it easy to achieve separation and ultimately obtaining fluid slurry ice.
The solution stored in the tank enters the top of the ice slurry generator and gravity drains through the tube side. Liquid refrigerant from the condensing unit enters the shell side of the evaporator and removes heat from the solution. As heat is removed, some of the water is frozen out of the solution resulting in ice slurry which can either drain into the tank or be pumped to the storage tank. Ice will be built up and delivered from the top of the tank, and the solution are concentrated to be pumped out from the tank bottom as needed.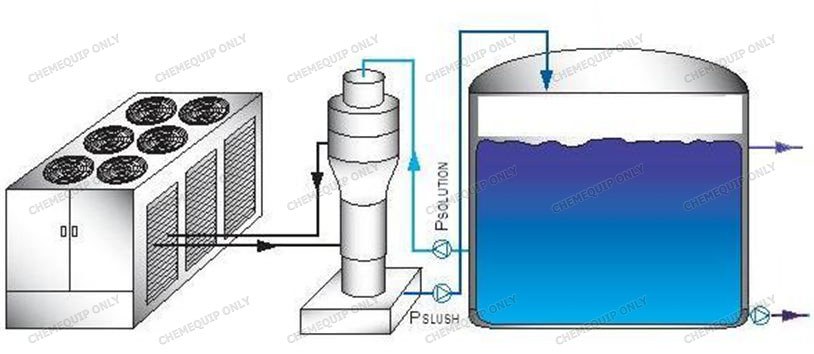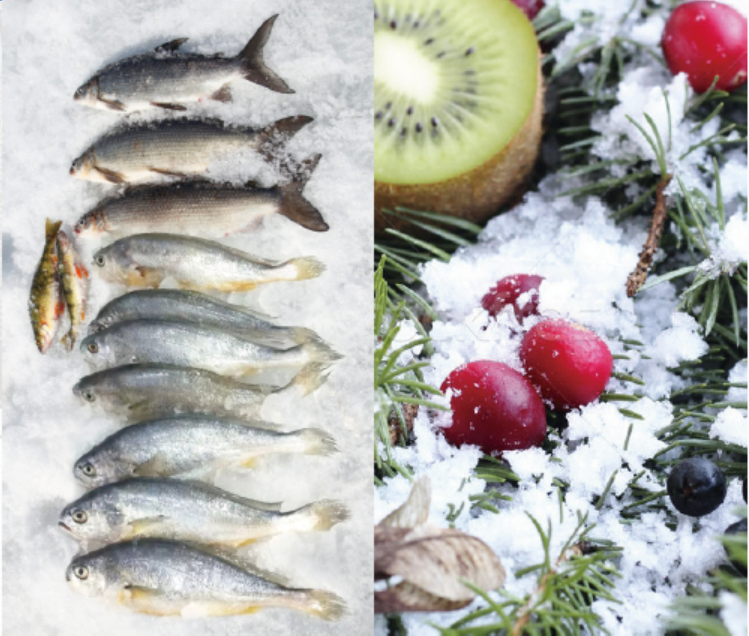 1. Cooling mussels/shrimp Blanching vegetables.
2. Cooling water for spin chiller (poultry industry).
3. Cooling water for milk and cheese.
4. Fresh products.
5. Bakery production.
6. Meat processing industry.
7. Fish processing industry.
8. Construction industry (concrete).
9. Chemical and pharmaceutical industries.
1. Fast and effective cold chain preservation.
2. 0-100% concentration can be adjusted.
3. Slurry ice can be pumped.
4. Slurry ice is easy to adhere and wrap.
5. High energy efficiency, 0.75-1 2kW of energy can produce 1 RT refrigeration capacity.
6. Modular design.
7. Convenient storage, can be used in any shape of storage tank.
8. Flexible handling capacity, can meet the demand of ice making from 1 ton to 1200 tons per day.
9. Low operating cost, electricity consumption is only1/5 to 1/7 of evaporation process.
10. Small footprint and long service life.
11. No scaling at low temperature.
12. Low maintenance and repair costs.
13. High purity of slurry ice.
14. Low noise operation.
15. Re-production of slurry ice can provide cold capacity for the factory.
16.High quality of concentrated products.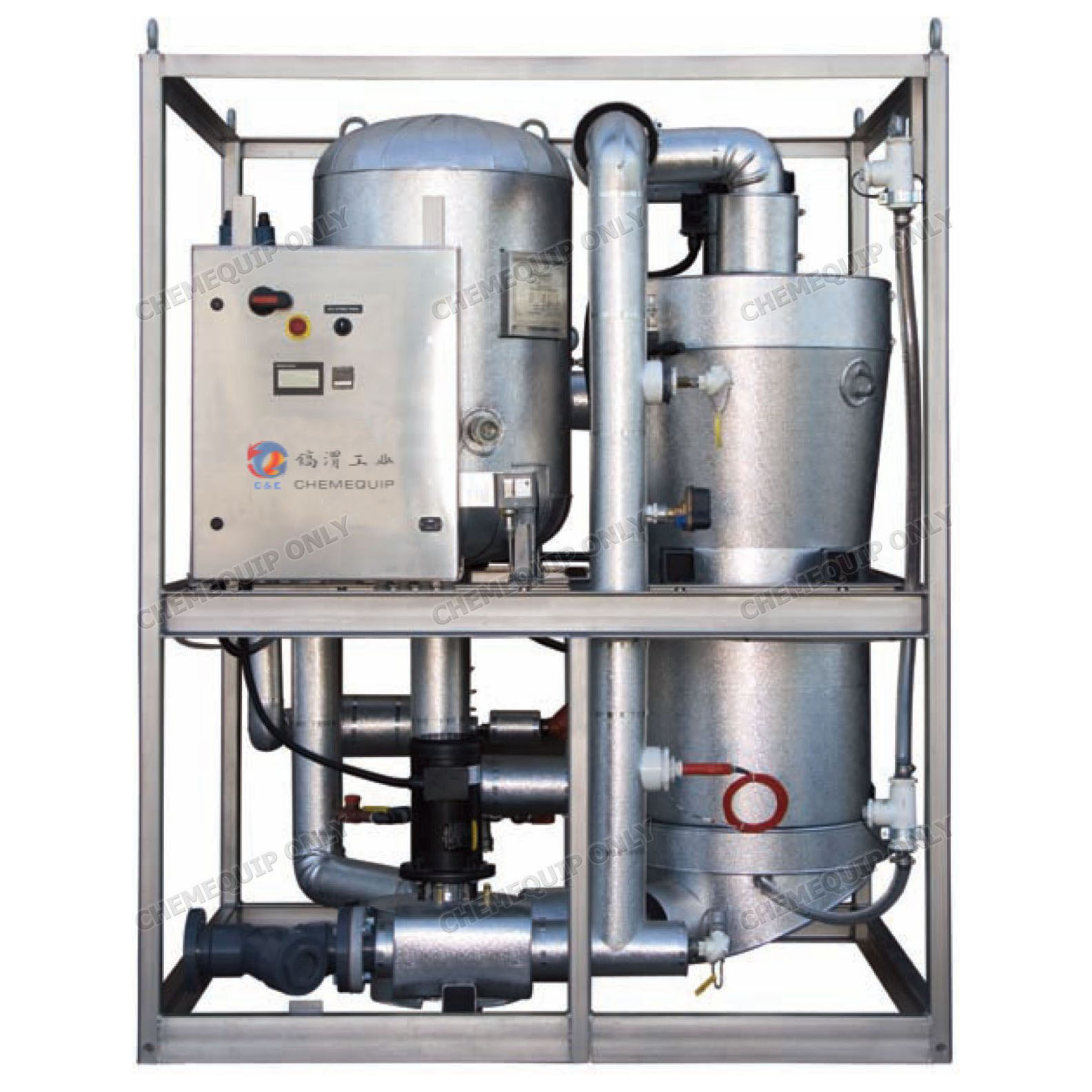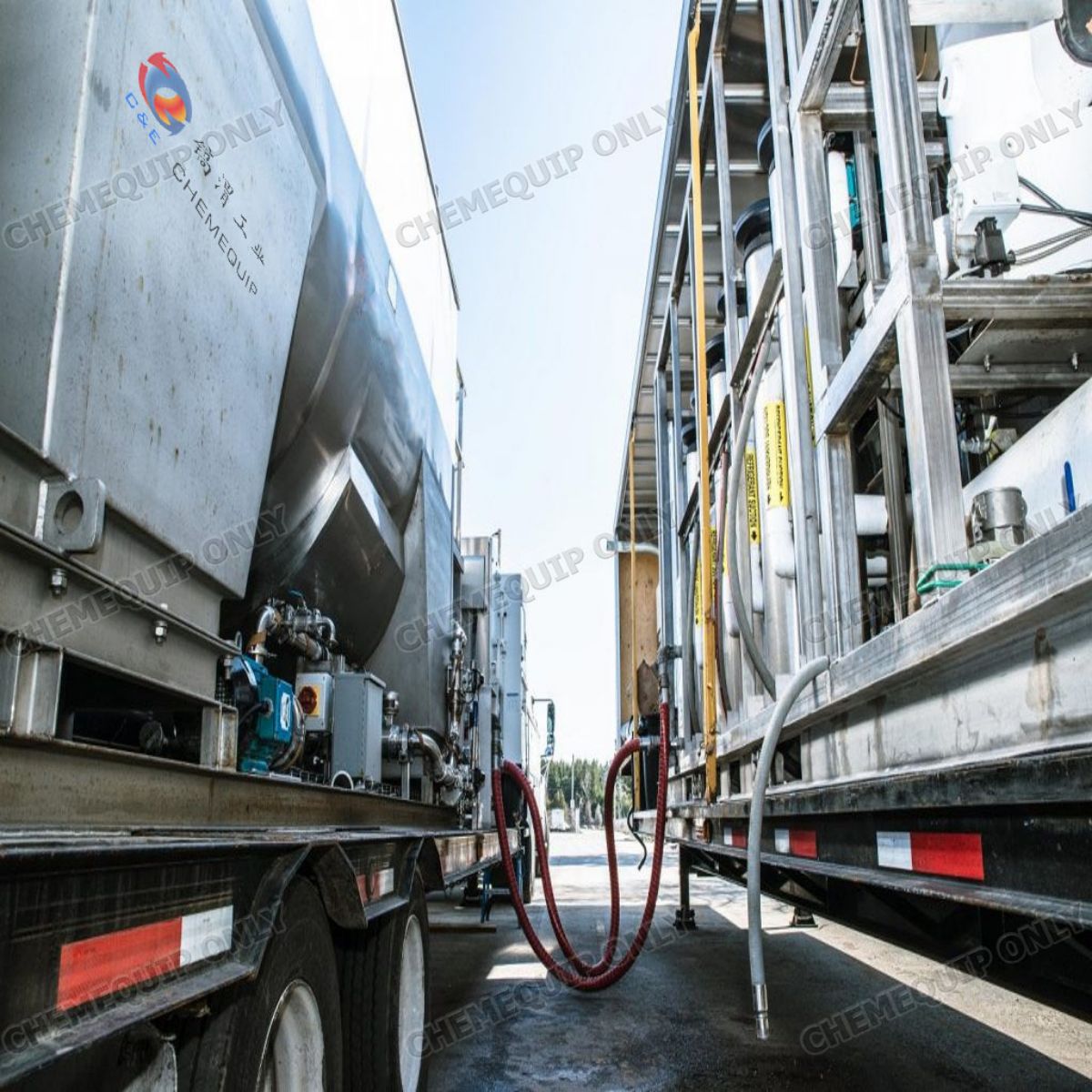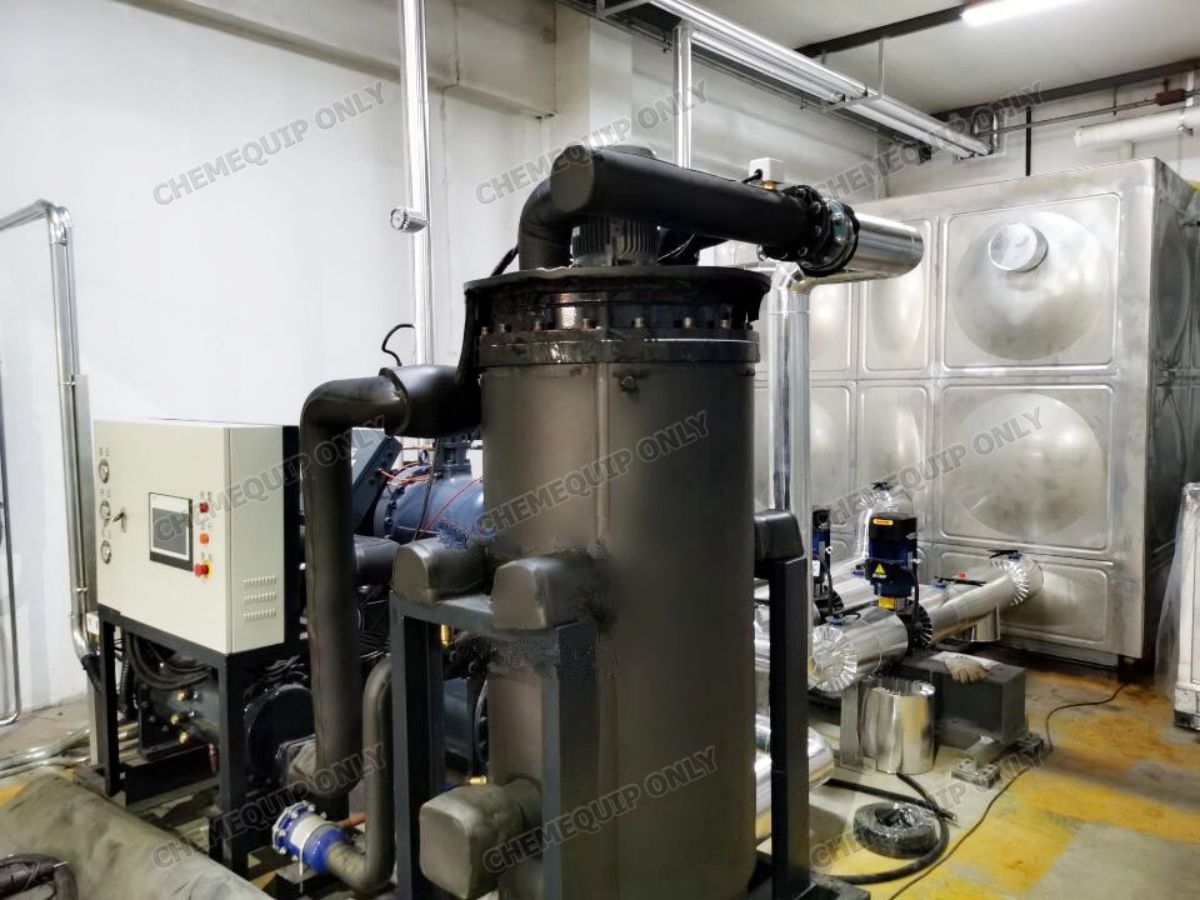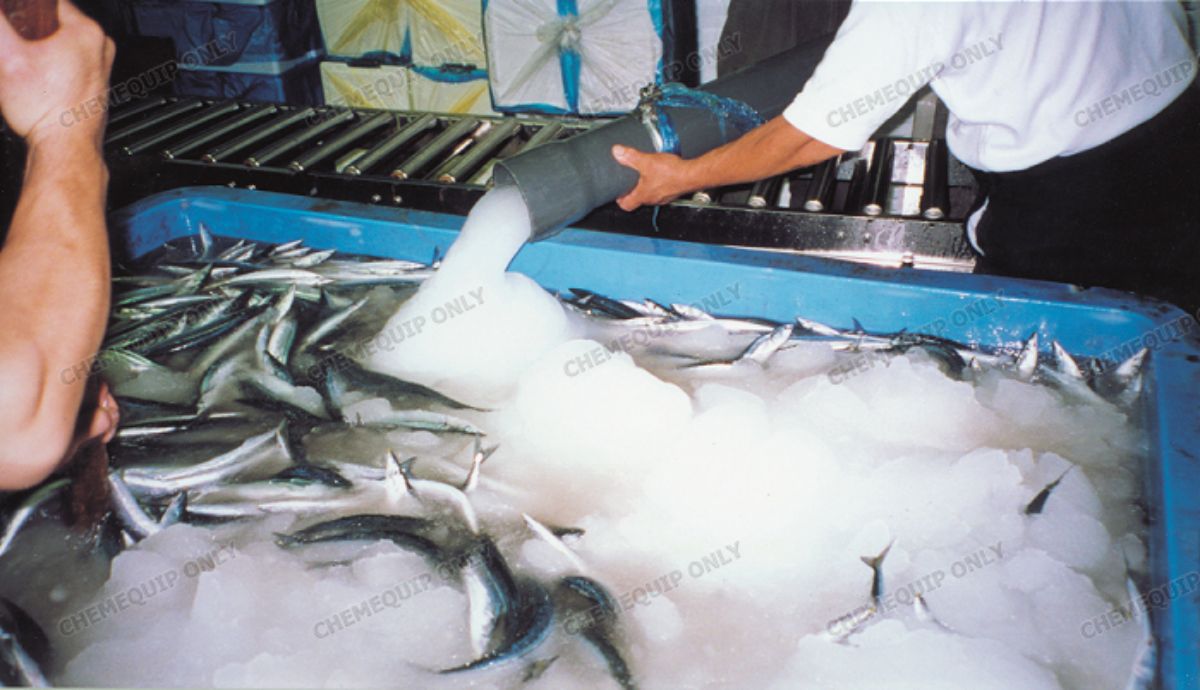 ---
---
Write your message here and send it to us